For nearly 170 years, the Most Holy Trinity Community has been making memories together. Here are some of the highlights.
1907
Funeral for Father Joseph Schroeder, pastor at Holy Trinity from 1887 to 1907
1927
A powerful tornado ripped through the heart of St. Louis, damaging large parts of the city, including Holy Trinity Church
1927
Those in the church when the tornado struck took refuge in the basement. Though everyone survived, Holy Trinity was damaged extensively. The third of the church's towers was completely destroyed.
1927
This statue of St. Michael the Archangel survived the tornado, but lost one arm and one wing. The pastor at the time declared that, since St. Michael had failed to protect the church, his statue would not be repaired. It remains broken to this day.
1930s
Holy Trinity Church, fully restored after the devastating Tornado in 1927. The third tower of the church was never rebuilt.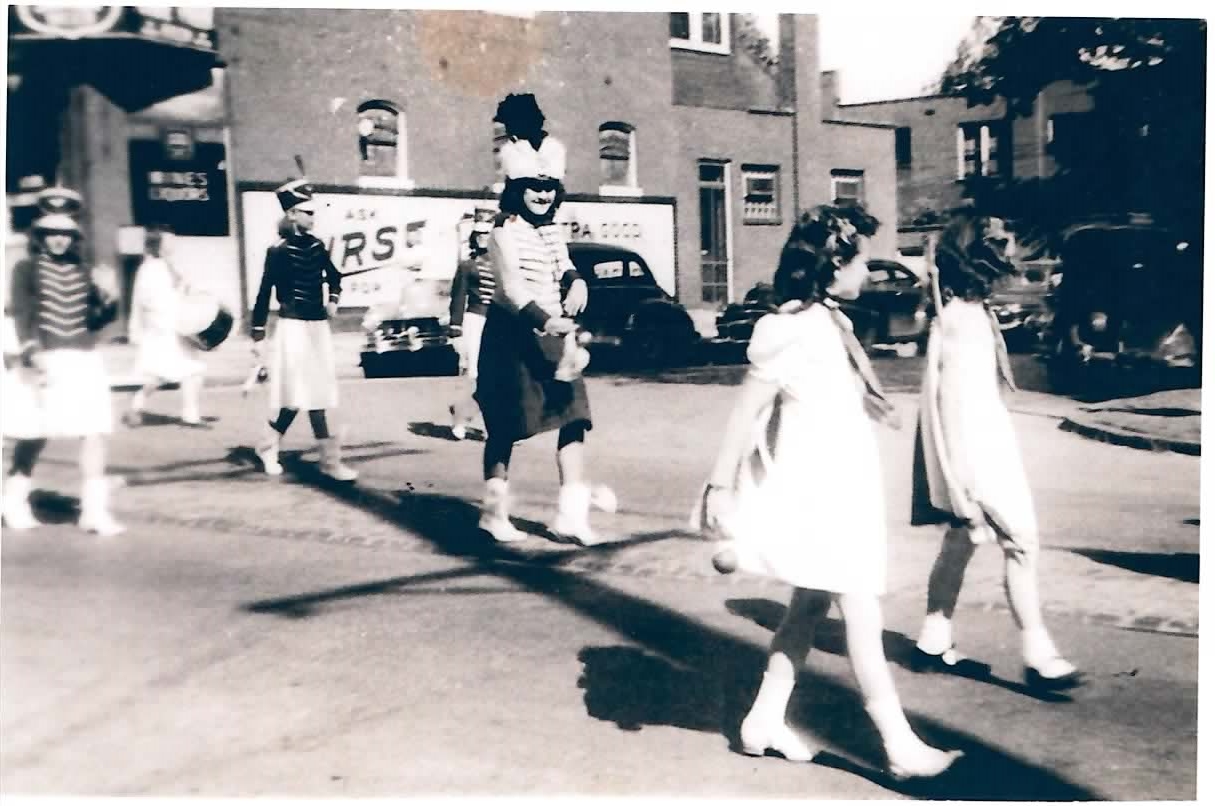 1948
Marilyn Olsen Fitschen, at age 13, leads the Holy Trinity School Drum and Bugle Corps
First Communion Procession
School Portrait
Originally, Holy Trinity had separate schools for the boys and the girls of the parish
For much of Holy Trinity's history, nuns were an integral part of the parish, particularly in the school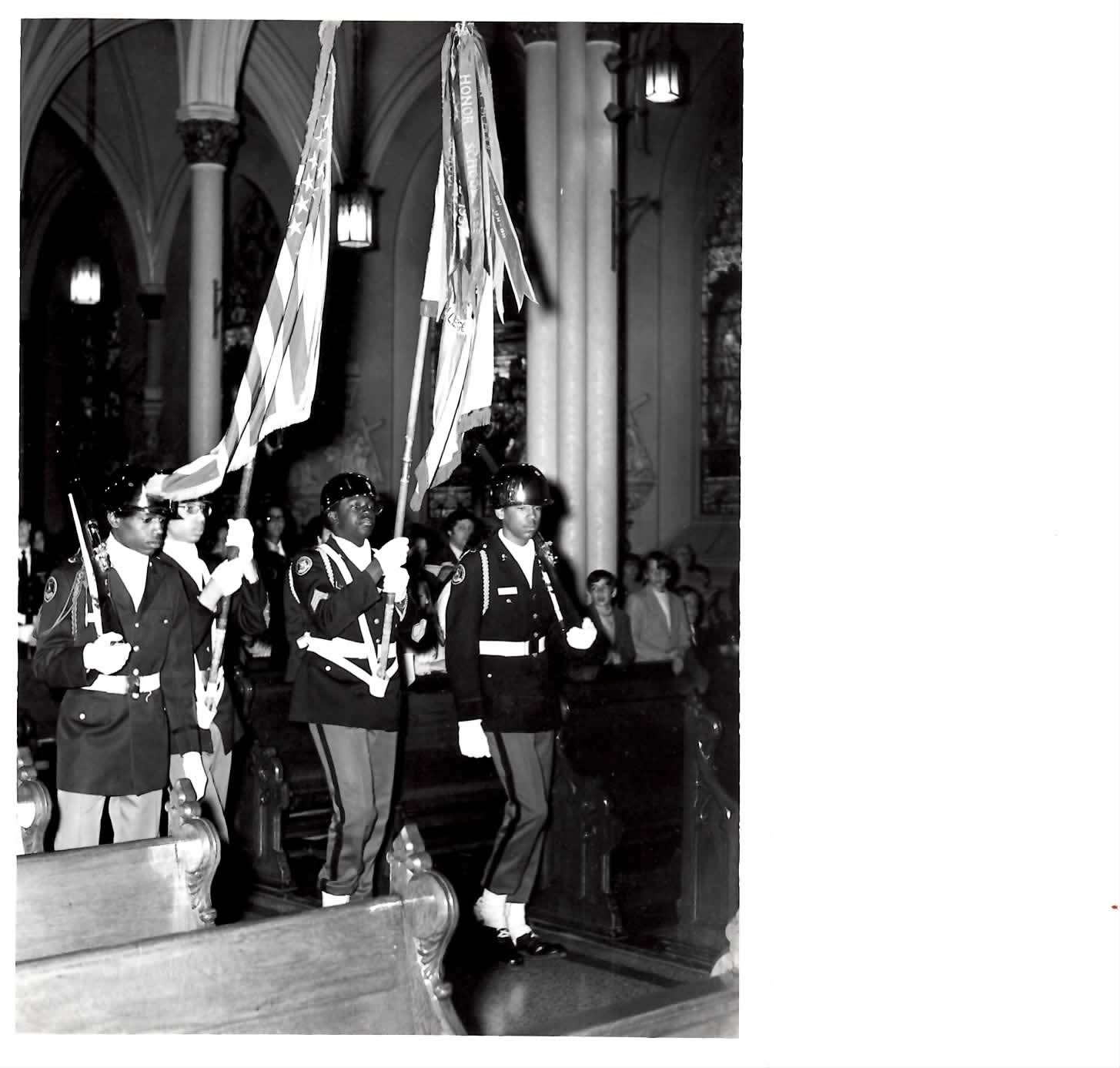 1955
Honor Guard Procession
Many priests have served at Holy Trinity in the parish's long history, as associates and pastors
1961
Eighth Grade Class of Most Holy Trinity
School
First Row, from left- Lawrence Bumb, Michael Rockwell, Michael Wilbanks, Timothy O'Hara, Randolph Sherrick, Samuel Sanfillippo, Lee Bumb
Second Row- Sister Gilbert Marie Fre, unknown, Paula Wulff, unkonwn, Elaine Eskew, Doris Feehrty, Joan Tucker
Third Row- Patricia Klekamp, Marilyn Ebert, Mary Frances Sakovich, Shirley Tabaka, Charlene Spink, Elizabeth Stretch
Fourth Row- Denis Greiner, Michael O'Hara, Richard Komoroski, unknown, John Tobin, unknown
Fifth Row- William Owens, Gordon Leasor, James Moll, Carl Zuniga, Joann Kelly, Richard Cavanaugh
 
Parish events like the one pictured here were an integral part of this St. Louis community
1970s
Featuring Father Kevin Hederman, associate priest at Most Holy Trinity
Parishioners have played an important role in managing their community throughout the church's history
The garden between the church and rectory provided a peaceful retreat in the heart of the city
1973
Eighth Grade Graduation
The Trinity Trolley, a bus service used to bring parishioners to masses and take students on field trips around St. Louis
Students at Most Holy Trinity School
 
The Holy Trinity community coming together in celebration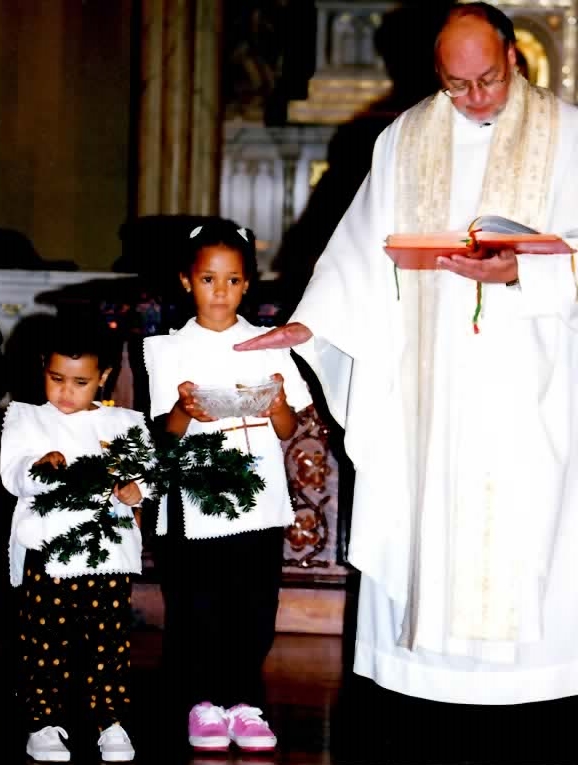 Two young Holy Trinity students assist Father Creason during mass
Most Holy Trinity students traveling together on the Trinity Trolley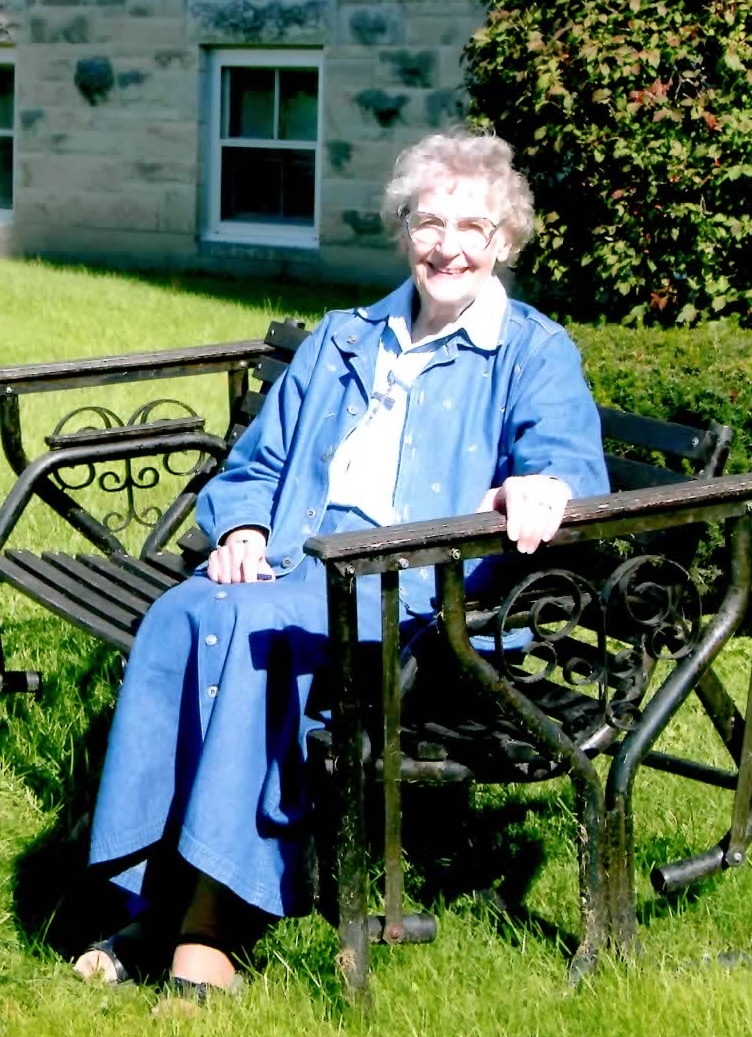 Members of the Most Holy Trinity parish take an active role in their community
Most Holy Trinity Students marching in a parade that was part of the parish picnic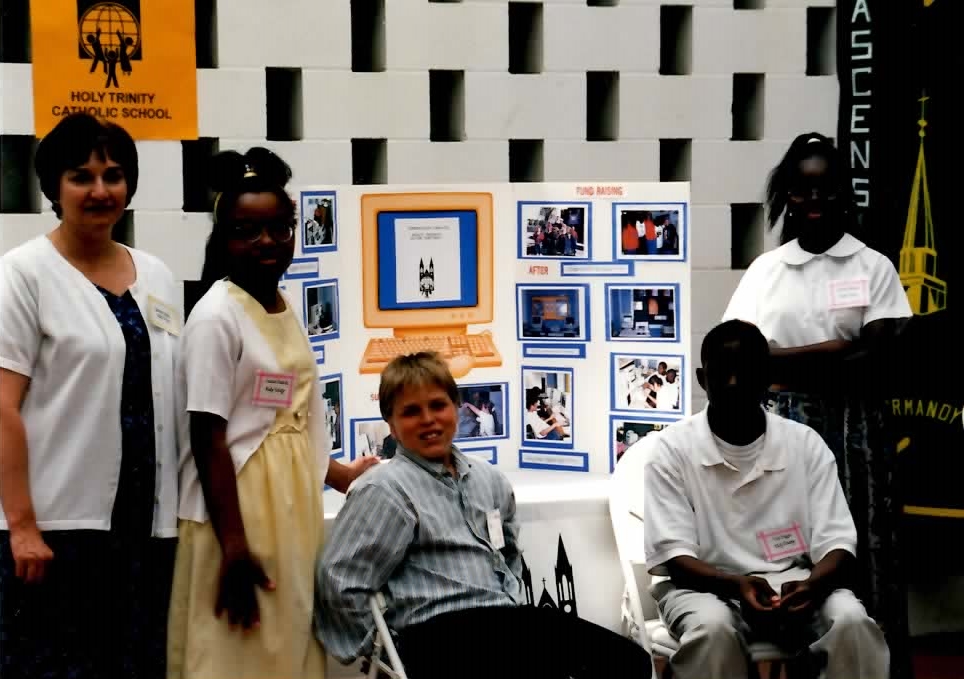 Students at Most Holy Trinity participating in a science fair
Most Holy Trinity basketball team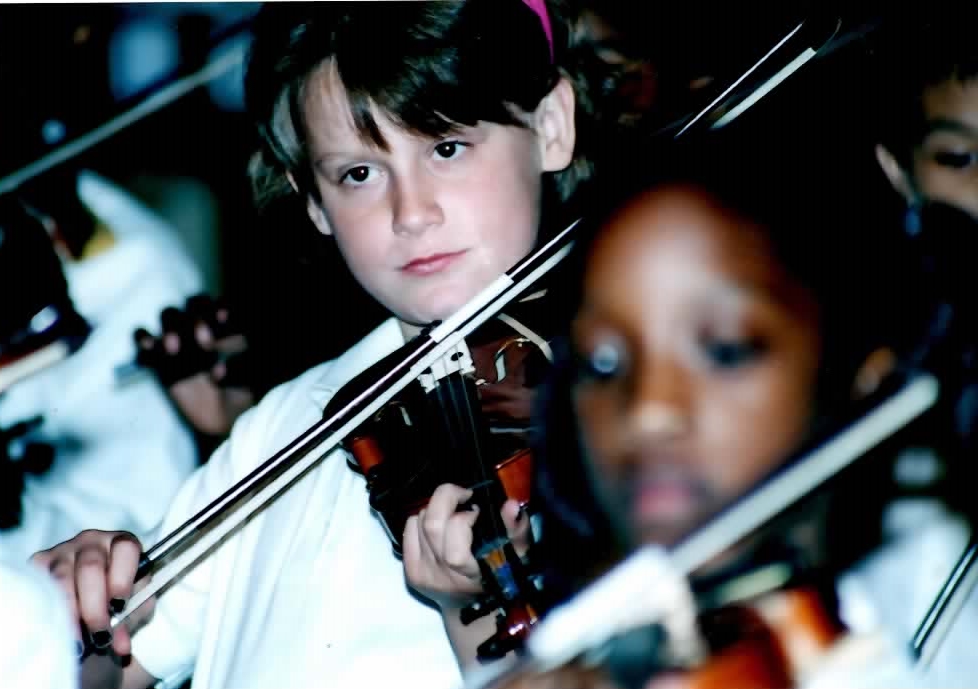 Students at Most Holy Trinity took violin lessons in the flagship arts education program in the St. Louis area
Most Holy Trinity Parishioners
Father Richard Creason, Most Holy Trinity's most recent pastor
 
Most Holy Trinity students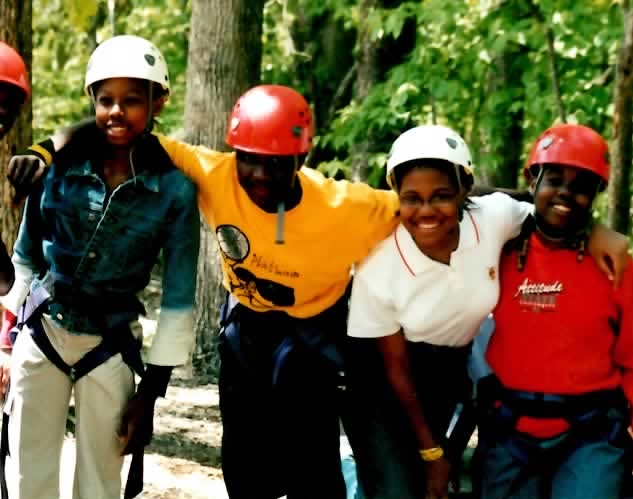 Students at Most Holy Trinity on a team-building, outdoor field trip
Here is Most Holy Trinity as it appears today, its steeples standing tall and proud in its historic St. Louis neighborhood